If you want to improve your website's search engine performance, Google Search Console is an essential tool in your SEO arsenal. This powerful tool provides valuable insights into your website's search presence, including search queries, backlinks, and technical issues that could impact your visibility in search results. In this easy-to-follow guide, we'll lead you through the steps to setting up Google Search Console for your website.
Step 1: Create a Google account (if you don't already have one).
You must have a Google account to use Google Search Console. Go to the Google Sign Up page and create one.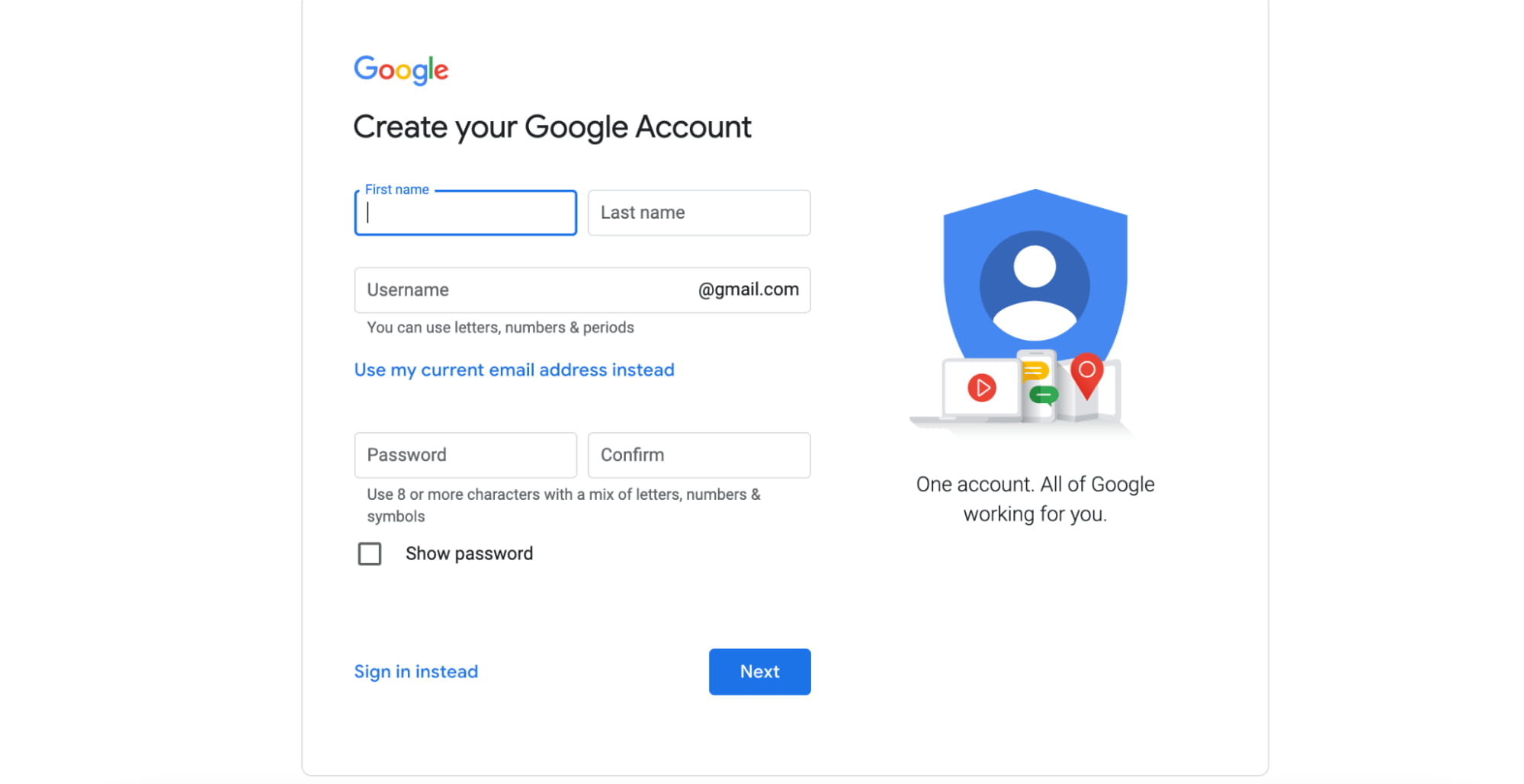 Step 2: Add your website to Google Search Console
Now it's time to add your website to Google Search Console.
Go to Google Search Console and select "Start Now". After that, input your website's URL and press "Continue."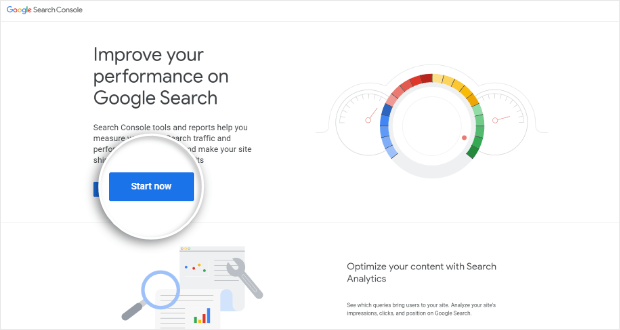 You must confirm that you are the owner of the website. You can do this in several ways. Let's look further into those options below.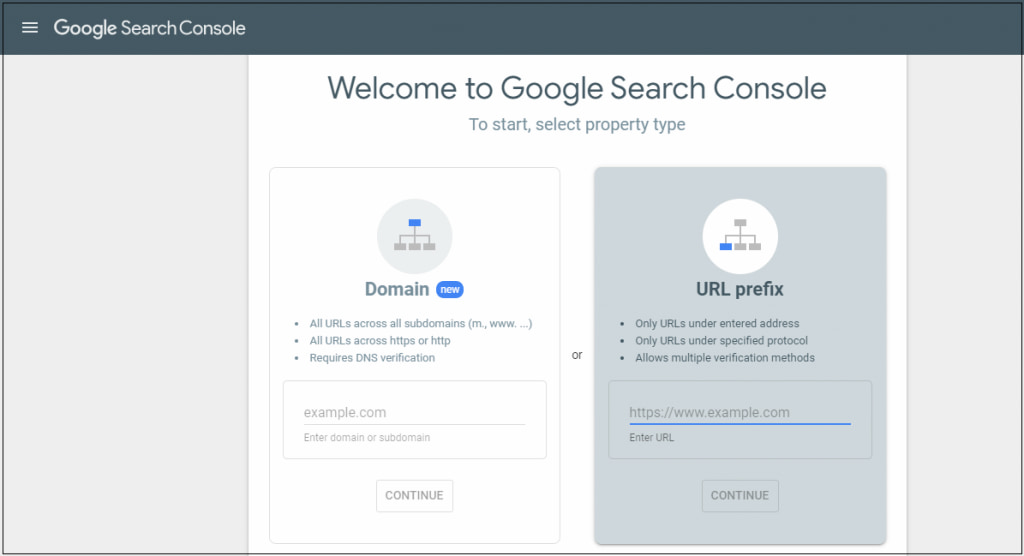 Method 1: Verification by DNS record with or without Cpanel
Once you click the 'Continue' button, Google provides instructions on verifying domain ownership. Copy the TXT code provided by Google and go to the cPanel of your hosting provider.
Cpanel is not the only control panel software for domain registrars and hosting providers, but it's used in most cases. If you can access your website's cPanel control dashboard, you should navigate to the 'Domains' section. Find the domain you're adding to GSC and click 'Manage'.
The 'Additional Resources' section provides a list of the following options:

Click on 'Modify the Zones' in this list. You will be directed to the Zone Editor, which allows you to create, edit and delete DNS records for the managed domains and subdomains.

Click on the 'Add Record' button.
Insert the domain name without 'https' and 'www', change the type to TXT, and paste the verification code in the Record field. Click on the 'Add Record' button. Return to the Google Search Console and click 'Verify'.
If your hosting provider doesn't have a cPanel, go to their control panel. Choose a domain and go to DNS records. Add a new DNS record – choose the TXT format, insert the host (your website), and paste the code from Google Search Console. Once the record is added, return to Google Search Console and click 'Verify.'
You can also check more detailed instructions on updating DNS records on any hosting provider. Note that DNS records are updated within 24 hours so that the verification process may take up to one day.
Method 2: WordPress plugin
If the previous approach seems too complicated, you can verify your domain by adding metatags from your WordPress dashboard.
First, copy the HTML tag from Search Console.
To insert this tag in every webpage's <head> section, activate one of the WordPress plugins for headers and footers (for example, this one by WPBrigade).
Go to the 'Settings' section on your WordPress dashboard and click 'Insert headers and footers'.
Navigate to the 'Scripts in Header' section, paste the HTML tag from GSC, and click 'Save'.
Return to Google Search Console and click the 'Verify' button. The ownership will be confirmed immediately.
Method 3: Easy setup through Google Analytics
If you already have Google Analytics connected to your website, simply enter your website's URL into the 'URL prefix' box and click 'Continue.' In this case, GSC will verify ownership and walk you through the onboarding process in seconds.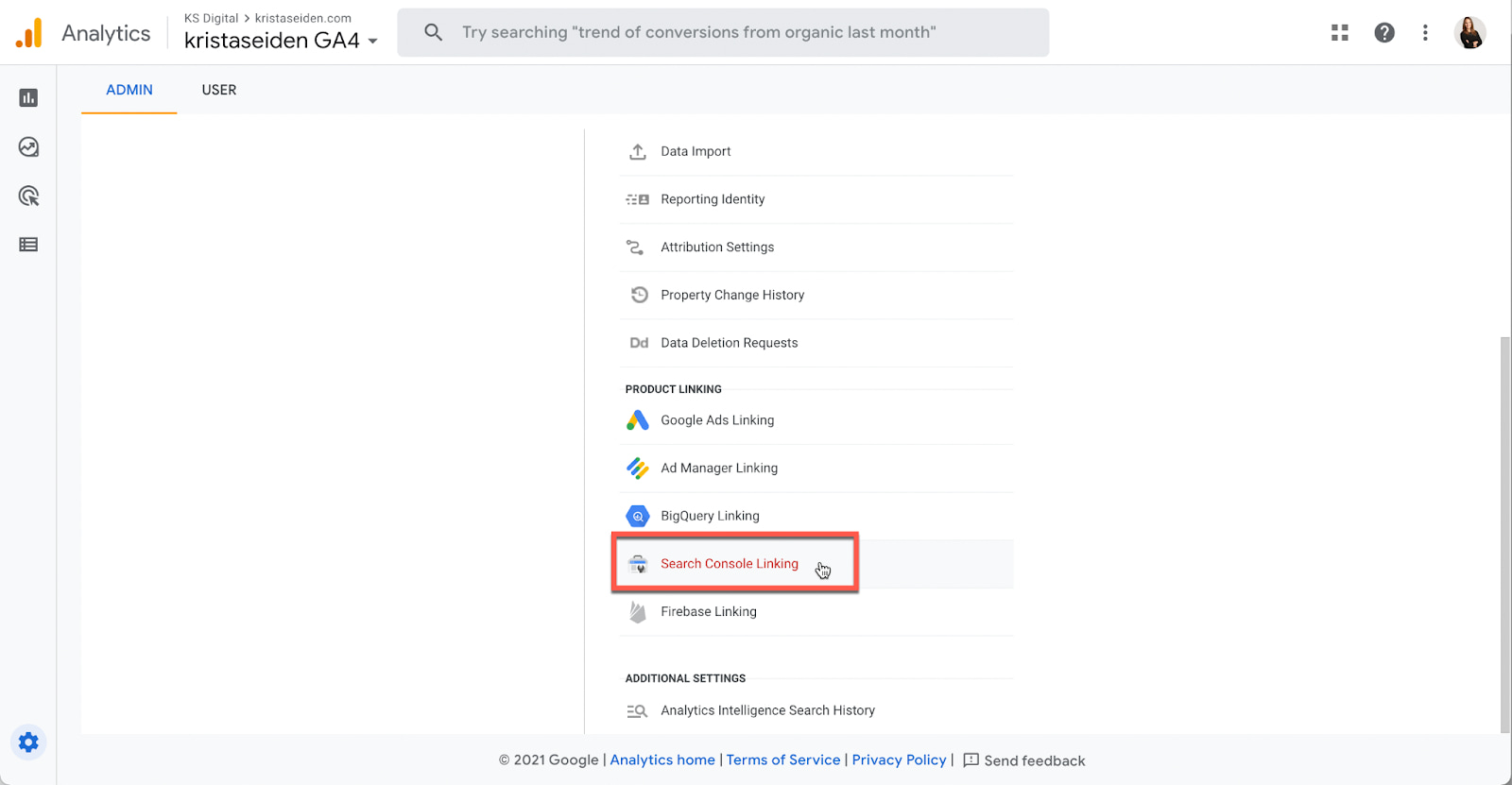 There are several methods for adding your website to Google Search Console; choose the one that is most convenient for you. Regardless of your approach, once your website has been included and confirmed, you will receive essential information about its search presence and can tweak it for improved search engine performance.
Step 3: Submit a sitemap
A sitemap is a file that lists all of your website's pages and assists search engines in crawling and indexing your content more efficiently. To submit a sitemap to Google Search Console, go to the "Sitemaps" tab and enter your sitemap's URL. If you don't already have a sitemap, there are various tools accessible online to assist you in creating one.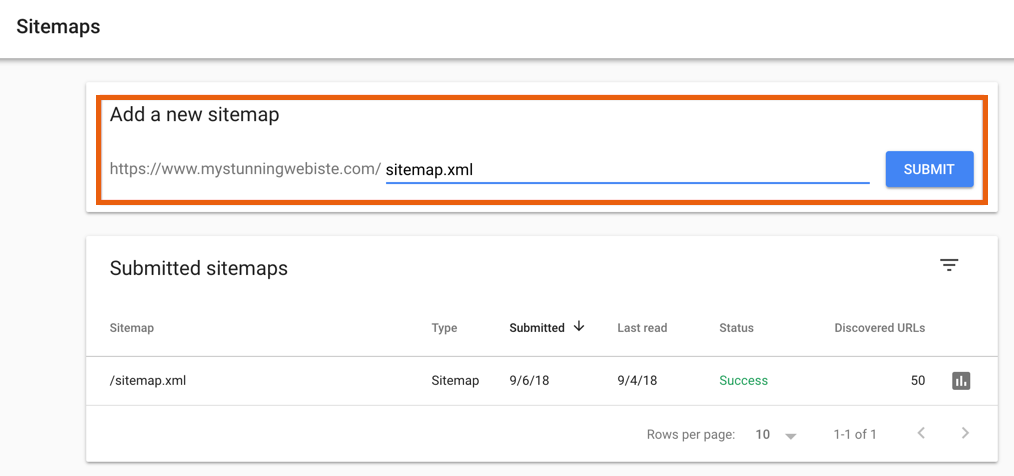 Once you check the URL address or create a sitemap, go to your GSC account, click on 'Sitemaps,' and insert the sitemap link. It has to be updated. Don't forget to remove the sitemap and resubmit it when you significantly change the content structure on your website.
Step 4: Link your digital properties in Google Analytics and Search Console
To track how your website performs in the organic search results inside Google Analytics, you should link your digital properties in Google Analytics and Search Console. Go to the admin area of your website in Google Analytics. Scroll down the list of Product links in the right column and click on 'Search Console Links.'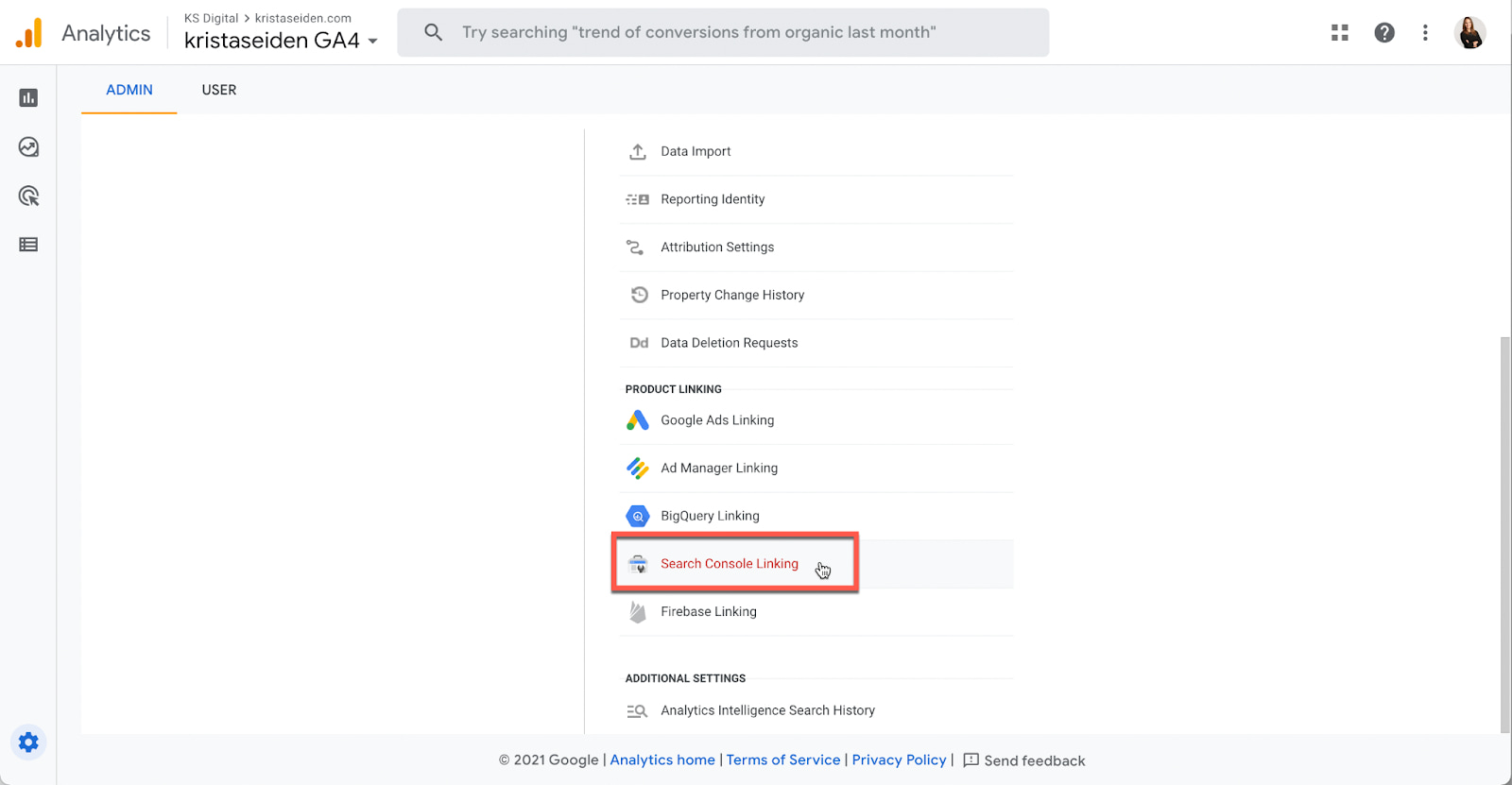 On the next screen, you can check if Google Search Console has been linked and add linking by clicking the 'Link' button. You need the edit or administrator-level permission in Google Analytics and verified owner status in Search Console to do this.
Next, you can choose accounts – select the digital property you verified with Search Console. You can also choose the data stream the Search Console data should be shared with. If Google Analytics offers several data streams, opt for the same data stream used for the website you are linking from GSC.

The green 'Link Created' text will be next to the completed connection upon submission. You will need 48 hours to see organic search data in Google Analytics.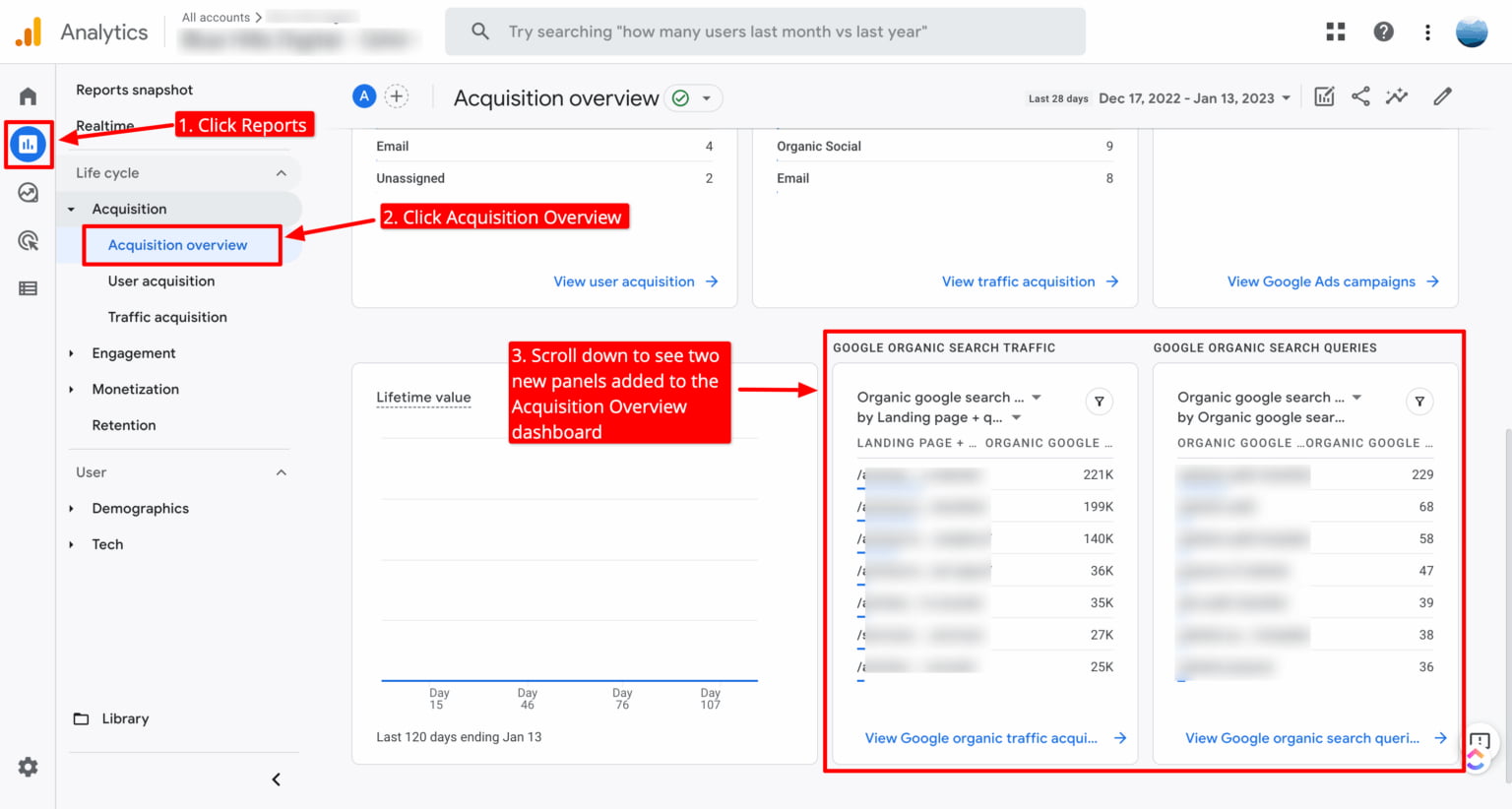 After 48 hours, the data from Search Console will be displayed in GA Reports in separate panels in the 'Acquisition Overview' tab of the left menu bar.
Conclusion
Setting up Google Search Console can be crucial to optimizing your website's search engine performance. By following these simple steps, you can uncover valuable insights into your website's search presence and harness this knowledge to enhance your website's visibility in search results.